Meet Our Dental Team – Dallas, TX
Get to Know Our Small, Tight-Knit Work Family
Dr. Moore is always proud to introduce his amazing, experienced team--all of whom feel like family to him! For over a decade, the team has been providing patients with exceptional and comfortable surgical care. They regularly take continuing education courses and are up-to-date with the latest techniques and technology in the field. To learn more about our impressive and trustworthy team, read below!
Kaly, Office/Care Coordinator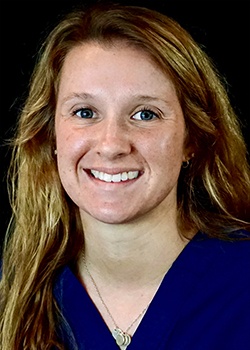 Kaly is eager to come to work every day because she loves being part of our awesome team. Originally from Argyle, she is married to her high school sweetheart, and they have a 7-year old son, in addition to twin girls. Kaly's weekends are usually spent attending her kids' various activities—her son plays basketball, and he and the twins also race Motocross/Striders every other weekend.
Dallas, Dental Assistant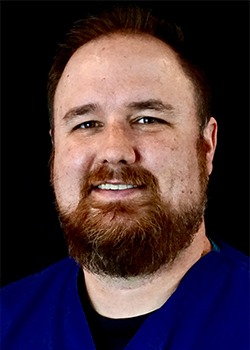 Dallas joined our practice ten years ago and has almost 20 years of experience in dentistry. He is a graduate of Brookhaven Community College and the University of Oklahoma, and his main goal is to make our practice a little better every day. Outside of work, Dallas stays very busy enjoying his three children (two girls and one boy), as well as his career as a professional musician. He currently performs as a guitarist and backing vocalist for a Luke Combs tribute band.
Dorian, Dental Assistant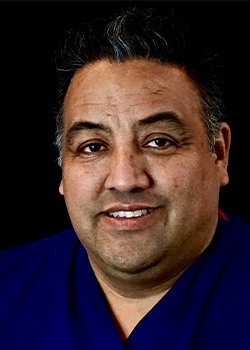 Dorian is a 20-year dental veteran who has been with our practice for 15 years, and he loves how our office environment makes it easy for patients to stay relaxed, while also receiving the expert care and attention they need. A graduate of Richland College, Dorian has lived in Dallas since 1991. Most of his free time is dedicated to relaxing with his family and to taking care of their several animals (five dogs and four parrots). He enjoys playing basketball, boating, cycling, and practicing photography.
Amy, Dental Assistant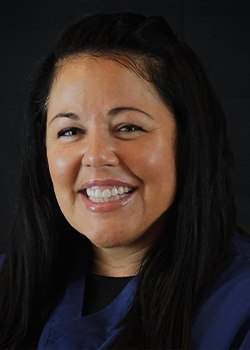 Amy has been with our practice for 14 years, and she has 30 years of dentistry experience overall. She is proud to be a part of an excellent team and to work with a dentist she respects in every way. Amy has been married for ten years, and she and her husband have two adult children. She loves to travel--especially if it involves doing anything outdoors like camping, hiking, or simply enjoying the clean mountain air.