Bryan T. Moore, DDS – Dallas, TX
Delivering Comfortable Care in Your Dental Home
If you've ever been referred to another doctor by your dentist, then you know how difficult it can be to temporarily reacclimate yourself with a different care provider, in a completely new environment. Dr. Bryan Moore's practice provides extractions, with a focus on wisdom teeth removal, while using IV sedation--all in the comfort of your current dental home--so you can have a stress-free and pleasant dental experience.
Treatment in Your
Own Dental Office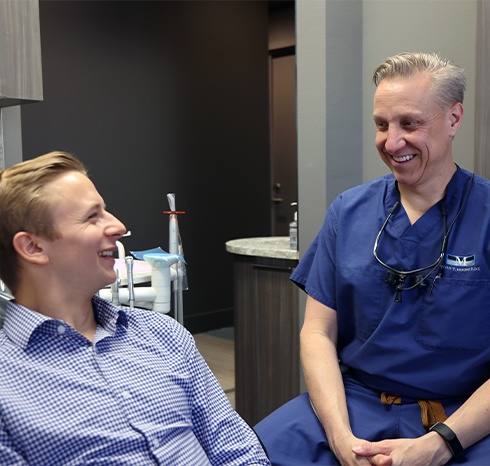 Dr. Moore has been removing damaged teeth and third molars for over 18 years...all day, every day. He travels to your dentist's office, allowing you to remain in an environment where you feel completely comfortable, so you won't need to worry about driving across town or meeting a new doctor. Dr. Moore conducts his treatments with the use of IV conscious sedation to make sure you feel comfortable, relaxed, and likely to remember very little, if any, of the procedure. Following your visit with Dr. Moore and his team, your general dentist can then continue to complete the rest of your treatment by restoring your smile, making the process streamlined, simple, and convenient.
Complete Comfort
with IV Sedation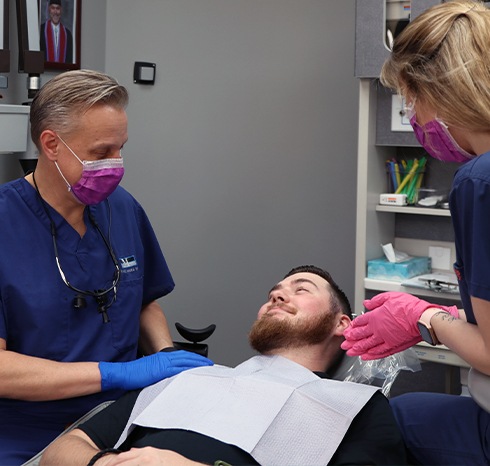 For each procedure, Dr. Moore administers IV conscious sedation, helping you feel relaxed and more comfortable. Though you may not recall much of the actual procedure itself, you will still remain able to respond to both Dr. Moore and his team's questions or requests throughout the entire procedure. To learn more about the types of dental sedation we offer, click on the link below.
Learn About Sedation Treatment Options
Wisdom Teeth
Removal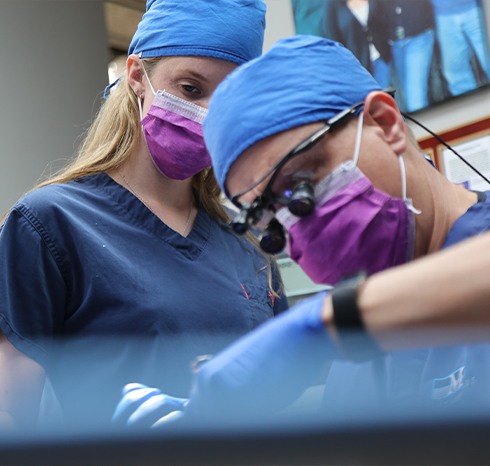 For close to 20 years, Dr. Moore and his tight-knit, skilled, and caring team have focused their careers on traveling to different dental practices, providing surgical services and sedation. Together, they have treated over 20,000 patients with safe and comfortable care. To learn more about Dr. Moore's training and experience, click on the link below.
Giving Back
to "Big D"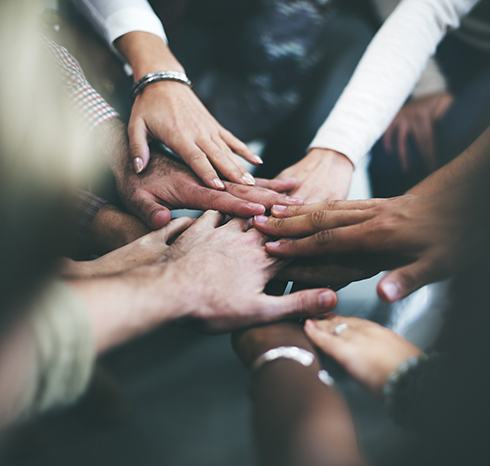 When not busy treating patients, Dr. Moore and his team donate their time, expertise, and efforts in giving back to communities in the Dallas/Ft. Worth area. Dr. Moore has personally been involved with the Lovejoy ISD, the National Charity League, the Wounded Warrior Project, the Susan G. Komen for the Cure, and the American Cancer Society.